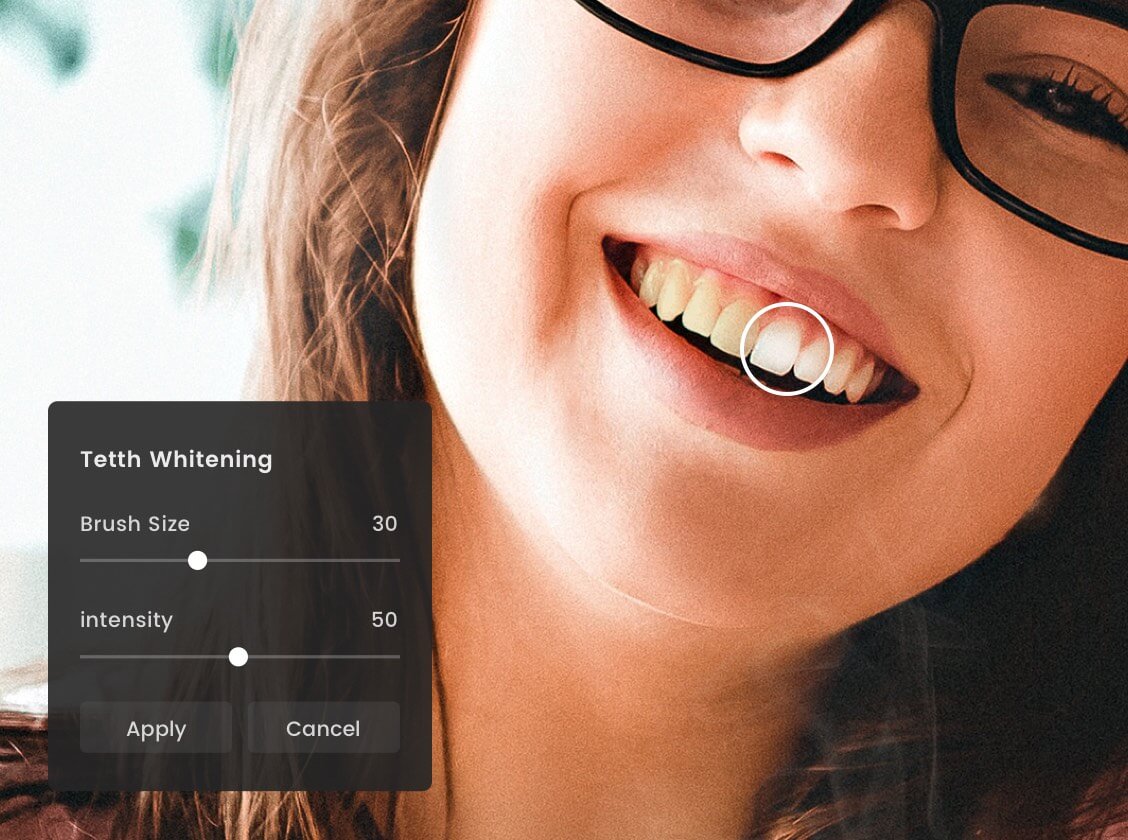 Whiten Your Teeth in an Instant
Don't worry about the stains on your teeth showing up in a photo. Make your teeth pearly white with the outstanding Fotor's online teeth whitener. Choose a brush size and apply it wherever you want and adjust the intensity to quickly negate bad lighting and fade away the stains for a natural look.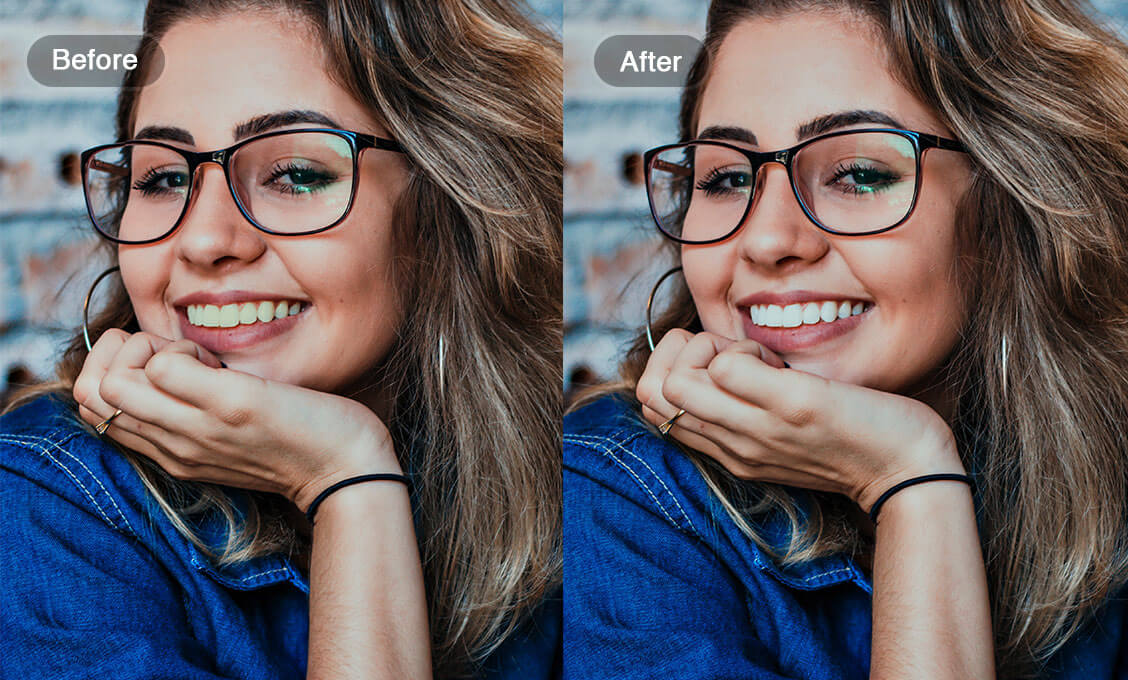 Beautify the Overlook
No more yellow teeth in your photo ever again. No more stains on your teeth in photo ever again. Instantly whiten teeth in photo and retouch your portrait with Fotor's online photo editor. Recover your glittering smile quickly in the pictures, post them on social media with confidence and win many likes in minutes.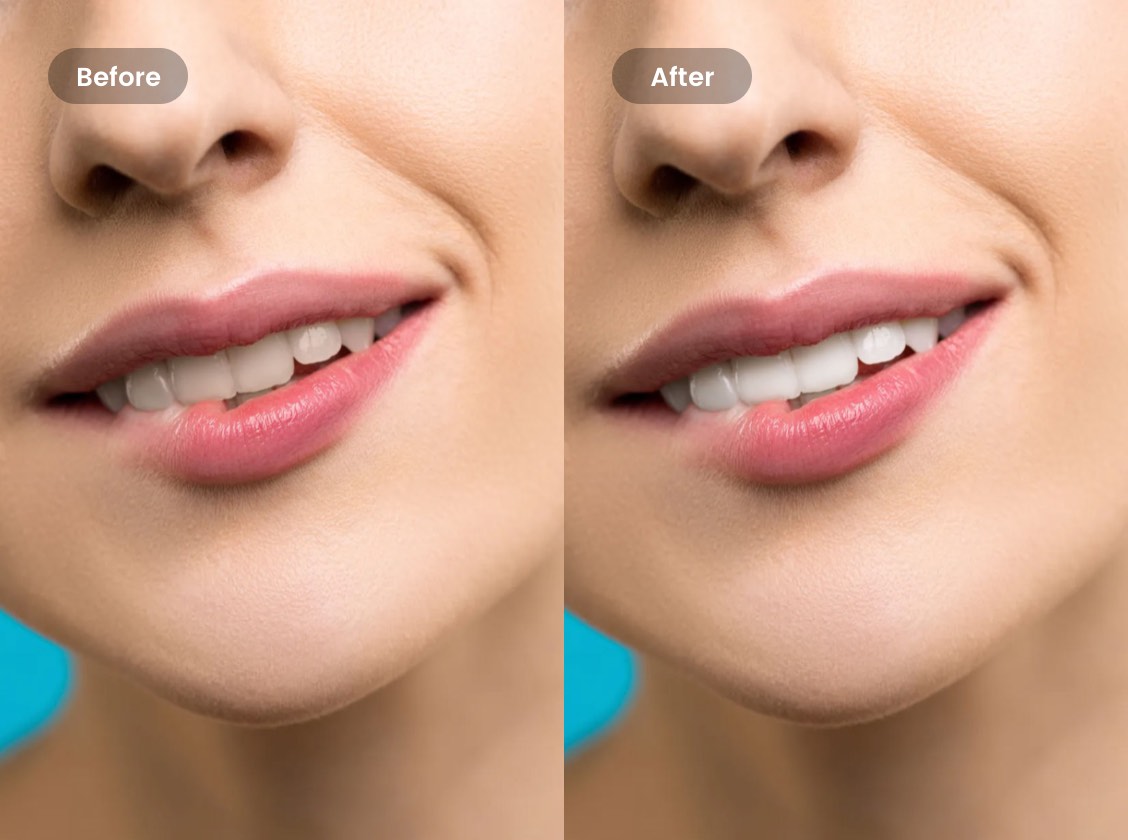 Free Teeth Whitening Tool with Fotor
Although there are many photo editors that offer a teeth whitener tool, not all of them are free. Fortunately, Fotor's teeth whitening tool is 100% free to use! No credit card needed, no strings attached. Try it now to make your teeth as white as pearls and have your smile shine even brighter!
How to Whiten Teeth in Photo?
1

Open the photo you wish to edit.

2

Use the Teeth Whitener to clear away any stains for a perfect photo.

3

Finish modifying and save your work in the format and quality desired.
Frequently Asked Questions
How can I retouch my teeth in a photo?
Sometimes, your teeth will look stained. You can use Fotor's teeth whitening photo editor and remove any coffee stains or smoking coloration on your teeth in a few clicks.
How can I whiten my yellow teeth in photo quickly?
1. Open Fotor and click "Edit a Photo".
2. Click "Beauty" on the left dashboard.
3. Click "Teeth Whitening", use the brush and adjust the intensity to whiten your teeth in just a few clicks.
4. Save and share your image.
How can I change my lip color in a picture?
1. Go to Fotor and click "Edit a Photo".
2. Click "Beauty" and "Lip Tint".
3. Choose a lip color, choose a brush size and intensity to retouch your lips.
4. Save and share it!
Fotor Is Not Just Providing the Best Teeth Whitening Experience
Best Free Online Teeth Whitening Photo Editor
With Fotor's teeth whitener you can easily get rid of any stains on your teeth in your photos in just a few clicks! Try Fotor's powerful teeth whitening feature to fix your portraits now!