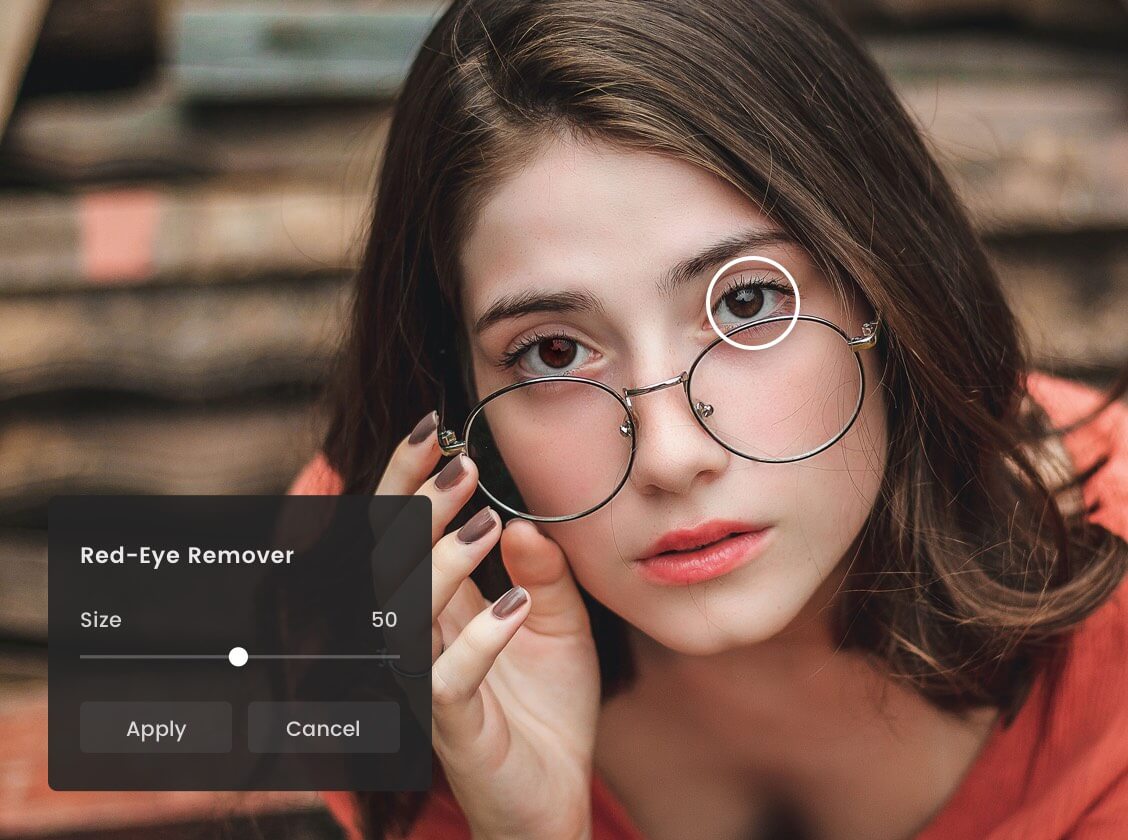 Red-Eye Correction in Seconds
Did you accidentally capture red eyes in a low light or dark environment when taking photos? There's no need to fear because Fotor's red-eye remover is here to help you out! Just click on the eye, and Fotor will automatically detect and correct the redness on the eye in seconds. You can also zoom in to see the eyes in more detail and adjust the brush size to better match the area you want to change.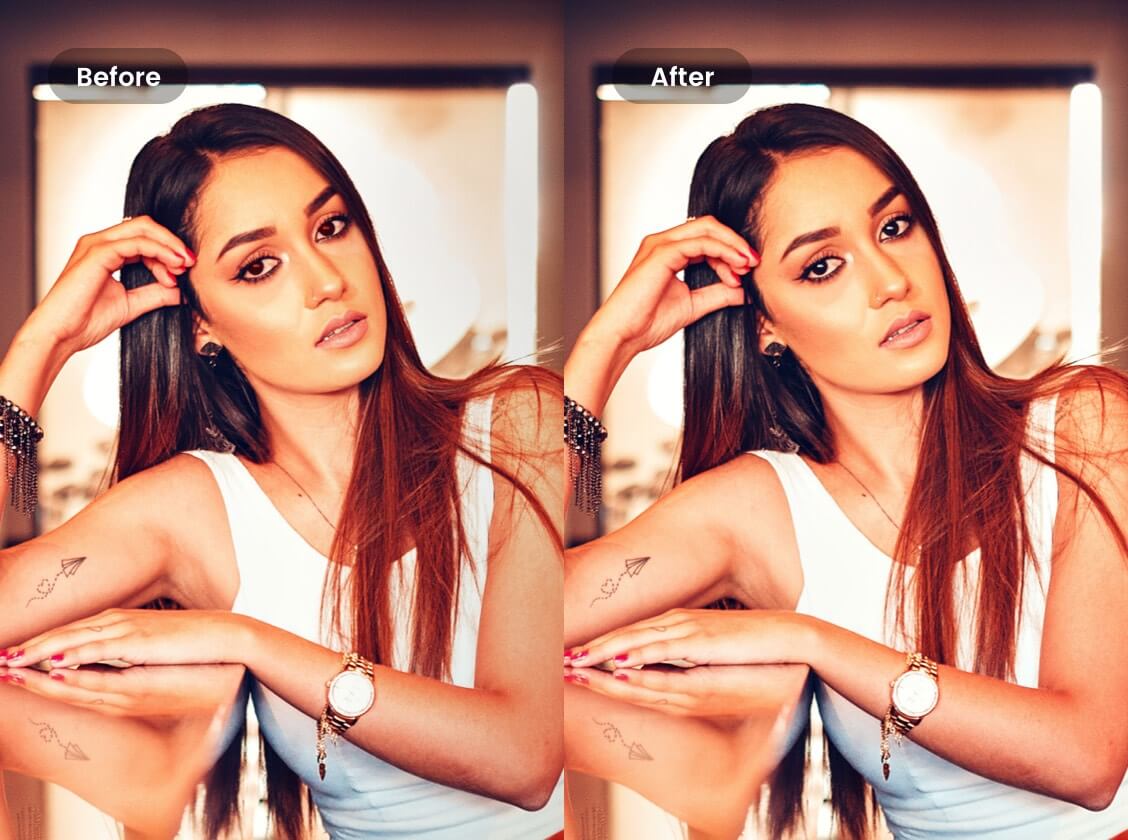 Cover Your Photographic Error Quickly and Simply
Don't let any red-eyes ruin your photos. To Retouch your portrait and create a stunning photo, you should focus on the most important part of it – the eyes because the eyes are the finishing touch in any portrait. Go to Fotor's Red Eye Remover to remove red–eye naturally. It is easy to get the perfect image and make your eyes look sharper in portrait photos.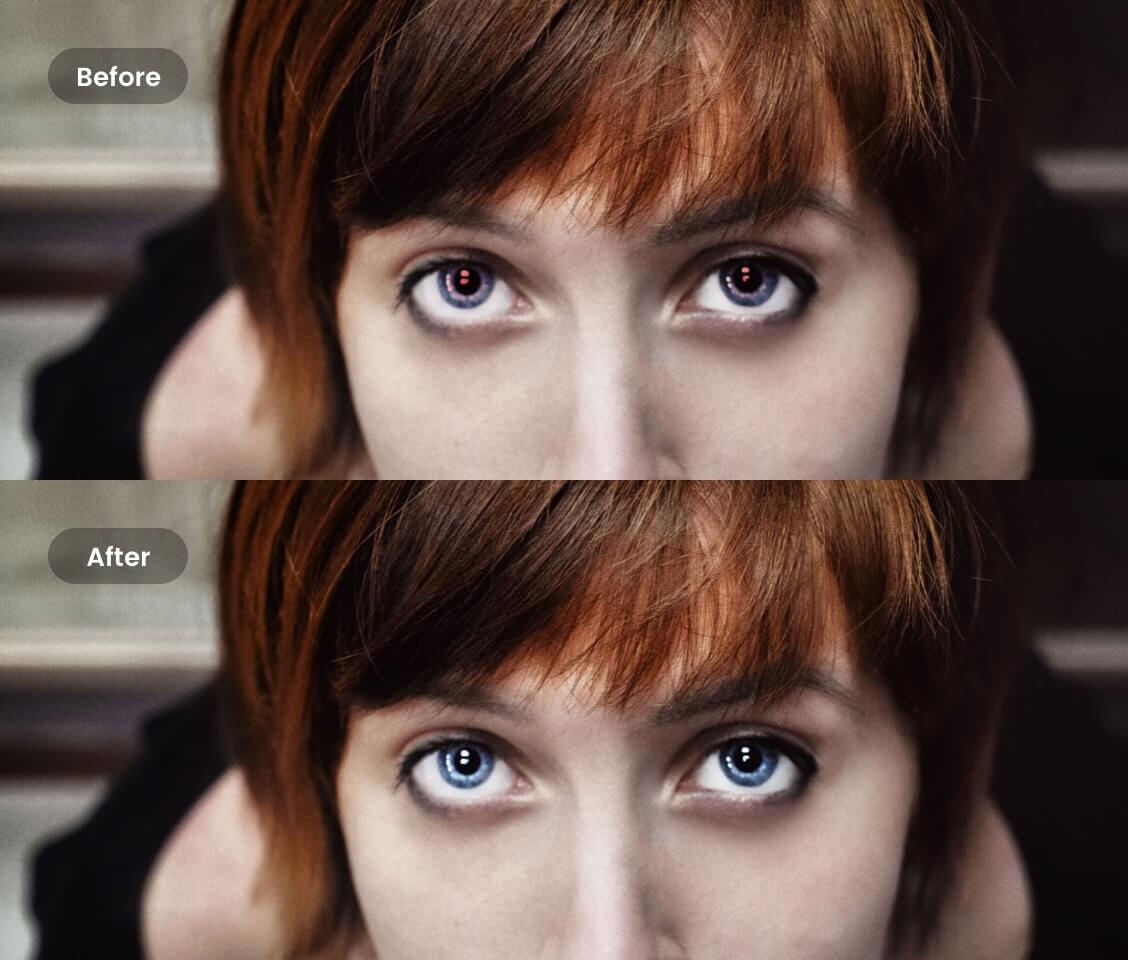 Free Red-Eye Remover Tool for Your Photos
Are you looking for a free tool to fix red-eye problems in pictures? Look no further! Fotor's red-eye remover is completely free to use. Just upload your image, and you can begin using it right away. Additionally, Fotor's photo editor offers more than just red-eye remover, it also comes with various free photo editing tools and features that can easily help you enhance your photos. Create an account for free to try them out today!
How to Remove Your Red-Eye in Photo?
1

Open the photo you wish to edit.

2

Use the Red Eye Remover and click to fix the red-eye and get your perfect photo.

3

Finish modifying and save your work in the format and quality desired.
Frequently Asked Questions
How do I remove red-eye from photos?
First, go to Fotor and click "Edit a Photo". Second, upload your image. Third, find the "Beauty", click "Red Eye Remover", and adjust the size to remove the red on your eyes automatically.
How do you get rid of red-eyes naturally?
I think you should try Fotor's Red Eye Remover. Its algorithm can help you remove red eye automatically and add some touch ups that make the eye look natural. Using this tool, you can get one perfect portrait in just a few clicks.
How can I retouch my face in the portrait photo?
1. Browse Fotor and click "Edit a Photo".
2. Upload the image you want to retouch.
3. Click the "Beauty" on the left dashboard, there are a various photo retouching tools you can use such as Wrinkle Remover, Clone…
4. You can use these tools to smooth your skin and gain confidence before posting.
Fotor Is Not Just Providing the Best Online Red-Eye Remover Experience
Best Free Online Red-Eye Fixer
Never worry about the red eye in your photos again! With Fotor's powerful red eye correction technology, you can easily fix red-eye photos online for free! Try this magical tool now!