What Are the Advantages of Fotor's Photo Enhancer?
Easy to use the automatic photo enhancer

Whether you want to refine your color distribution of your images taken in a low-light environment or want to improve picture resolution taken with not-so-high-end camera or surroundings, Fotor's powerful picture enhancer can help you cover all your bases. Drag and drop your photo into the canvas, click the "1-Tap Enhance" button, and the platform will automatically adjust your image and make add contrast and color enhancement that will accentuate your pictures and turn your photos into something stunning.

Free photo enhancer

Want to improve your image quality without having to pay a dime? A nickel? A penny? Well, you can do that right here with Fotor. It can enhance your photos' resolutions and is designed to be convenient for any and all people to satisfy their image editing needs simply and at no cost. Fotor's free online image enhancer can help you enhance the light in images for free, and enhances colors in an image automatically for free.

Enhance photo quality online quickly

Upload your image into Fotor's free online photo enhancer to brighten it up or have the perfect amount of light. No matter how overexposed or underexposure your images are, performing some digital magic, Fotor will automatically adjust saturation, even sharpness in one click. Then, you can also enhance the photo resolution online with the Zoom in and Zoom out functions as needed. Fotor's image quality enhancer can save your life in a pinch. No photo editing experience? No problem.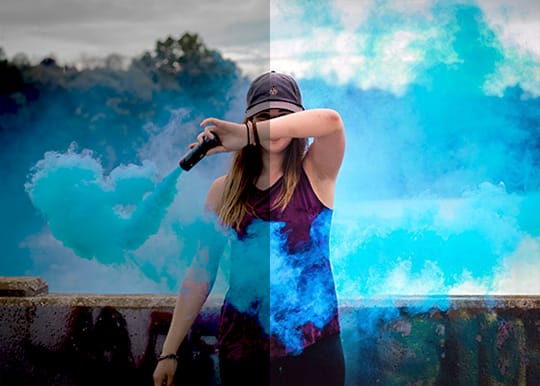 Level Up Your Image's Texture Easily
Harnessing Fotor's image processing technology, its 1-tap photo enhancer allows you to make the most needed enhancement to your image in only a single click! With both exposure compensation and color correction working on your photo simultaneously, you will be astounded at how beautiful your images truly are.
How to Enhance A Photo?
1

Open Fotor's photo enhancer with the image you want to modify.

2

Click "1-Tap Enhance" from the menu to get the best, and quickest results.

3

Click "Compare" to see the results side by side with the original image.

4

You can also change the resolution with the "Zoom in" and "Zoom out" buttons on the bottom.

5

Save and choose your image format.
Frequently Asked Questions
How to fix a photo online in a click?
Because Fotor is such a powerful photo editing tool. It's the perfect place for you to do just that. Fotor has an image pixel enhancer that allows you to improve image quality in one click. Go to Fotor and click "Edit a Photo". You will see a "1-Tap Enhance" button on the dashboard on the left side. Then, import your image and click the button, improve your image's texture in seconds.
How can I enhance a dull picture?
1. Open Fotor and click "Edit a Photo".
2. Upload your image, click the "1-Tap Enhance" button on the left side.
3. You will see a brighter image in seconds.
4. Save and share your image.
How can I improve the resolution of a photo after Fotor's already enhanced it?
Fotor is a one-stop solution. You can use its photo enhancer to increase saturation in a picture in one click. After that, you can change the resolution with the "Zoom in" button and sharpen your image or use the "Zoom out" button to make it even more blurry in just a few clicks.
Fotor is not just providing the best photo enhancement experience
Powerful online 1-tap enhancer for photos
Fotor's Photo Enhancer is one of the most powerful and comprehensive tools available. Online and totally FREE. It is an automatic photo enhancer that allows you to enhance your image quality in just a few click and level up your image's texture fast. No Photoshop skills required. Try it and save your image right now.