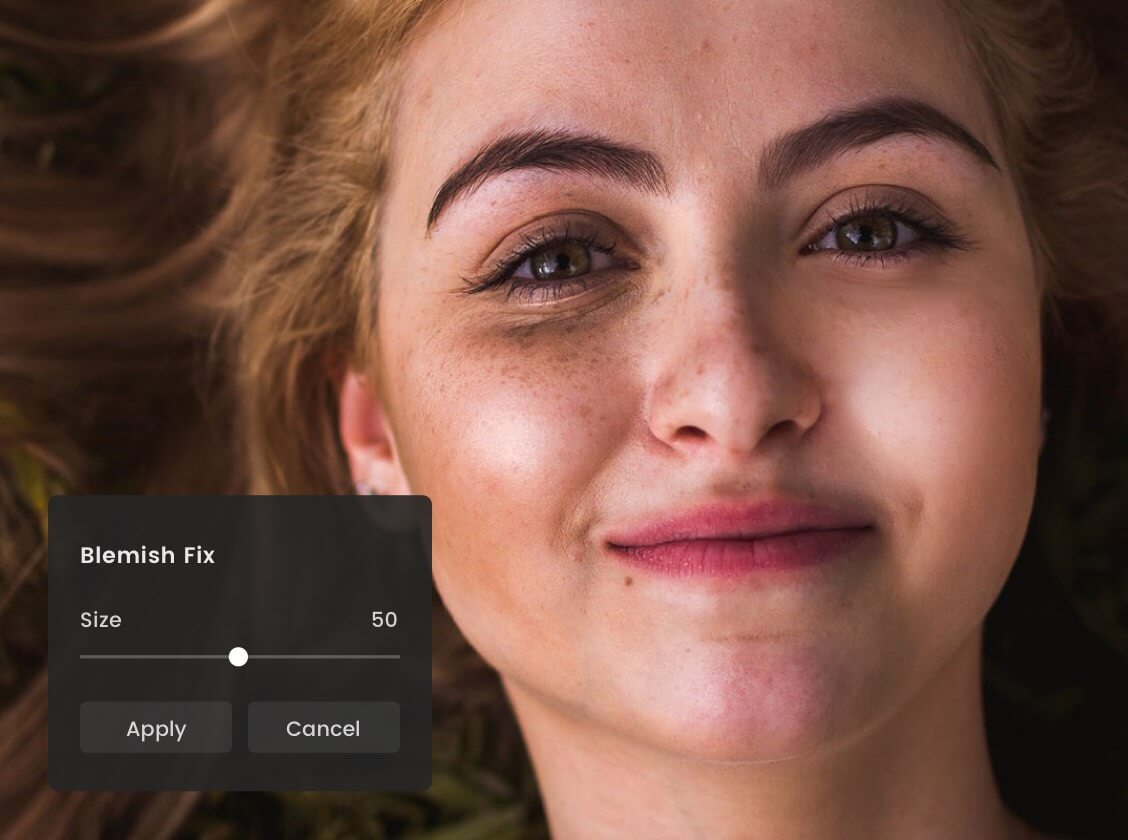 Features of Fotor's Blemish Remover
Have you ever thought editing out blemishes from your photos was nigh impossible? We're here to tell you that that is no longer the case. You haven't had the fortune of using Fotor's blemish remover yet. Fotor is a powerful and easy to use touch up tool. Just upload your image to Fotor's photo editor to start editing. Select "Blemish Fix" and click the mouse to remove any imperfections and smooth your face in seconds.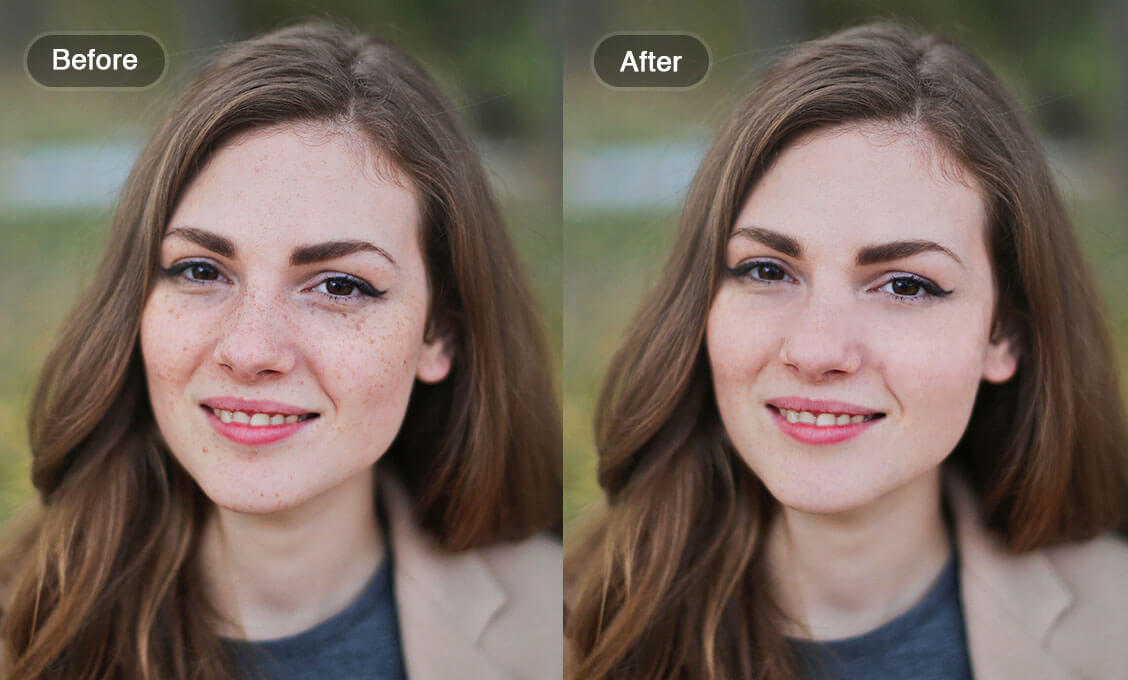 Boldly Show Yourself
Do you think it is embarrassing to catch with blemishes in ourselfies or portraits, especially on social media posts? If the camera cannot capture the skin you want, it's time to try Fotor's blemish remover and show the potential your skin possesses. TryFotor's blemish remover, and share your stunning photos on social media right after you finish touching them up.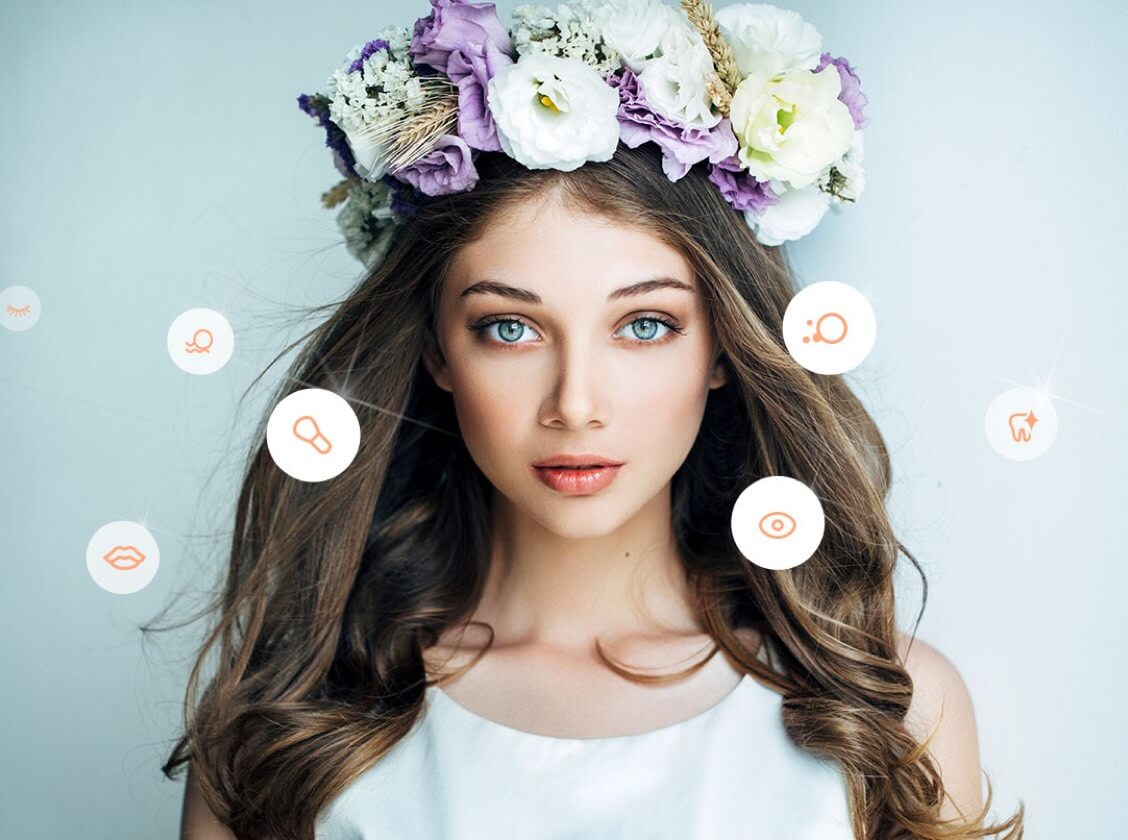 Free to Remove Your Dark Spots
How much do you think this feature is worth? We are very honored to announce that the feature you use is completely free. Through the powerful technology development of Fotor, you only need to upload the picture you want to edit, and then click on the place where you want to remove the dark spots, and a perfect face or body is born. Can't wait to try it? Let's enjoy this beautiful moment together.
How to Remove Blemishes from a Photo?
1

Open Fotor, Click "Edit a Photo" on the top left.

2

Import the photo you wish to edit on the right.

3

Click the "Beauty" on the left dashboard and go to "Blemish Fix."

4

Slide left or right to adjust the size of Blemish Fix.

5

Click the place you to clear away any splotches or unseemly spots for a perfect photo.

6

Preview and save your work in the format and quality desired.

7

By the way, you can share it on social media directly.
Blemish Remover FAQs
How remove blemishes fast?
It is very easy to do that. Using Fotor, you can maximize the Blemish Fix circle and expand your modification area. Then, you can remove your blemishes quickly with the Blemish Fix button.
What tool can you use to remove blemishes in an image?
Prefer to Fotor's blemish remover. It is very easy to use. Without any Photoshop skill required. Without any download process. All you need is to upload your image and use the "Blemish Fix" to remove the imperfection online in a few clicks.
How do I remove a spot from a photo online?
1. Go to Fotor and click the "Edit a Photo".
2. And upload your image and click the "Blemish Fix".
3. Drag the size to adjust the fix circle, then click the spot you want to remove.
4. Save it.
If I use blemish remover, will it decrease the pixels of the pictures?
You don't need to worry at all. Fotor's powerful R&D team has already considered it for you. The picture pixels after you edit will not change at all. Let's try it now.
Fotor Is Not Just Providing the Best Blemish Remover Experience
Best Free Online Blemish Remover
Removing pimples, acne scars, lumps, and skin spots online has never been easier with Fotor's photo fix tool! With our skin blemish remover, you'll never have another shot ruined by blemishes ever again, which means every photo you take is a keeper. Do not hesitate to try it!